Administrator
Staff member
So now that a while has gone by since the Xenoblade Chronicles: Definitive Edition for Switch has released, how are people feeling about this version of the game? Were you satisfied with how it turned out? What do you think some missed opportunities were?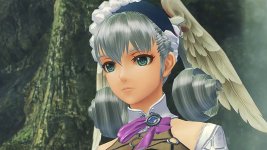 I'll be honest guys, I still haven't finished this one yet. After I got to about level 30 I started playing on the easiest of easy modes. The only problem is that this mode makes you so strong that if you are just blazing through the story eventually you will have to grind because you will be underleveled and won't be able to hit certain enemies.
Maybe this came out at a bad time for me because I was a bit preoccupied with other games coming out and stuff. I'm eager to hear what everyone else thought though. How was Future Connected for those that played through that? I know some people have a really huge personal connection to this game so I'm hoping that this version delivered for those people.