Hi!
Here I'll share my Xeno fanarts (which means most of my recent art since I haven't drawn something not Xeno-related in a while, whoops).
To see some of my other fanarts, feel free to check out
my Tumblr
(I also recently joined Twitter @ sicahyart).
I'll start with a Shulk I drew a whole year ago, waiting for the release of Definitive Edition, and go by chronological order to my most recent art.
March 2020, Shulk (Xenoblade Chronicles):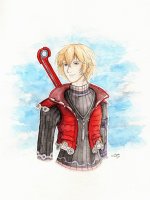 It's interesting to look at older art ; Shulk would probably look different if I drew him today (which I should do)
June 2020, Medena (Xenogears):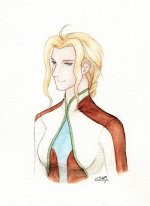 December 2020, Yelv, Nephilim (Cross), Frye, Phog (Xenoblade Chronicles X):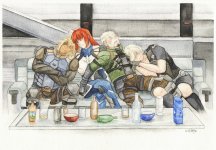 A group picture of my main team to celebrate playing through XBCX for the first time. Those four are all insane, I love them.
My Cross' appearance and name are a reference to Xenosaga's Nephilim, and thus Xenogears' Elly as well.
March 2021
Bartholomew Fatima (Xenogears)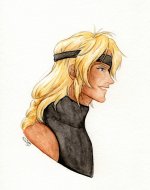 Mythra (Xenoblade Chronicles 2)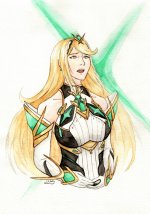 Jr/Rubedo (Xenosaga)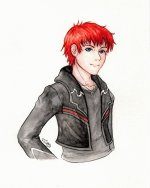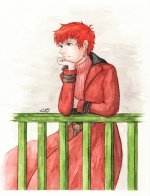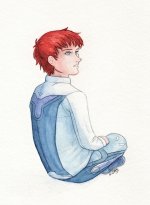 April 2021
Neph and Frye in the bunny suit (Xenoblade Chronicles X)
I'm putting this one under spoiler because, while it's nothing truly NSFW or even suggestive, it's still that damn bunny suit from XBCX
This one is basically an April Fools Day gone too far :')
Gaignun/Nigredo (Xenosaga)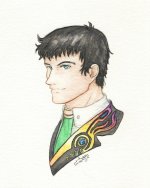 Last edited: