Windows 3.1
Staff member
URTV
Nov 1, 2020
79
120
33
35
Pronouns

they/whatever
So Jerami got me to start playing Monster Hunter World recently and I know nothing about the game(s) beyond what I've experienced firsthand and I am very bad at everything but I'm still having fun! Yay? Let's talk about Monster Hunter!
Here are my terrible characters at the beginning of the game and more recently. I think I just got to the high-level stuff.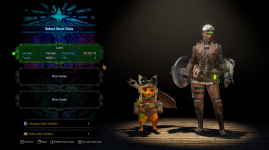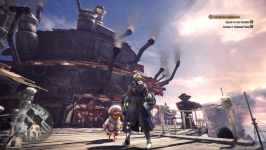 I really just want to fill my room with pets and I am forever salty that the game won't let me catch a kelbi.