Windows 3.1
Staff member
URTV
Nov 1, 2020
46
60
18
35
Pronouns

they/whatever
Hope it's OK if I test this out! I'm Erin (a.k.a. stitchedmoon, whyfish) and I use they/them for myself, but any pronouns are fine.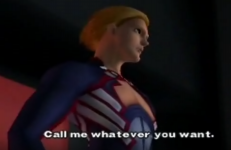 I've been obsessed with Xenosaga since 2003, got involved with the fandom in 2006, and I never, ever shut up about it. C: I'm less familiar with Gears and Blade but I appreciate them and my friends who love them. Other current
cursed
hyperfixations involve cartoon villains and making weird things with my 3D printer, whose name is Gertrude.