Administrator
Staff member
This thread is dedicated to all of the really amazing boss fights in the Xeno series. Since this thread is likely to contain heavy spoilers from all series, I've gone ahead and added a Spoiler tag that people can use preemptively on their threads as a way to exercise caution.
Probably one of my favorite fights in the entire metaseries is the E.S. Levi fight. In my opinion this fight is one of the strongest fights that Xenosaga has to offer. Being the final E.S. boss fight in the game, this fight requires you to use everything that you had learned up until now to win. On top of using the best E.S. equipment, it is best to continue to use Jin in this fight as it only seems fitting for the final battle with Margulis. If you manage to use Jin through the whole thing you even end up getting extra dialogue which was a neat thing that XS 3 did for most of its boss fights.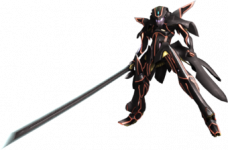 This whole fight is accentuated by an incredible revision of the Fatal Fight theme which has been used as motif to evoke Jin and Margulis' epic rivalry:
View: https://youtu.be/xiTCqbzT4SQ
This is one of my favorite fights from the series because everything is just built up so perfectly here from a character to gameplay to music stand point. The cutscene before really makes Margulis out to be the perfect tragic villain and one that you can absolutely feel sorry for despite all of the bad stuff he has done.